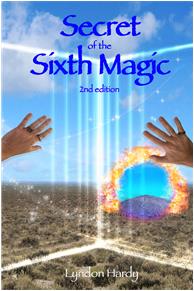 "Once again, Lyndon Hardy brings us a story in which the rigorous application of logic gives us an added dimension of reality to fantasy" — Lester del Rey
The laws of the five magics were being set aside. If the world was to be saved it was up to Jason the scribe. But what was he to do? He had writer's block and suffered from agoraphobia. He was not a hero for the sagas.
Order from Amazon, Barnes and Noble,  Kobo, or Apple Books
Also includes an Author's Afterward about how the book came to be, and a Glossary of terms and their Wikipedia URL links.
To be notified when my next book is available, click here
Some of the Amazon reviews for the first edition:
This is how fiction is written!!
Loved it to pieces. Except for maybe `The Hobbit,' this is probably the greatest fantasy work I have ever read.
A worthy sequel to Master of the Five Magics
I thoroughly recommend this novel to anyone
.Great book
Title says it all, well written, a new twist on the world of magic. swords and sorcery at its best.
Classic fantasy
Probably one of the best pieces of Fantasy fiction I've ever read.
Cover by Tom Momary