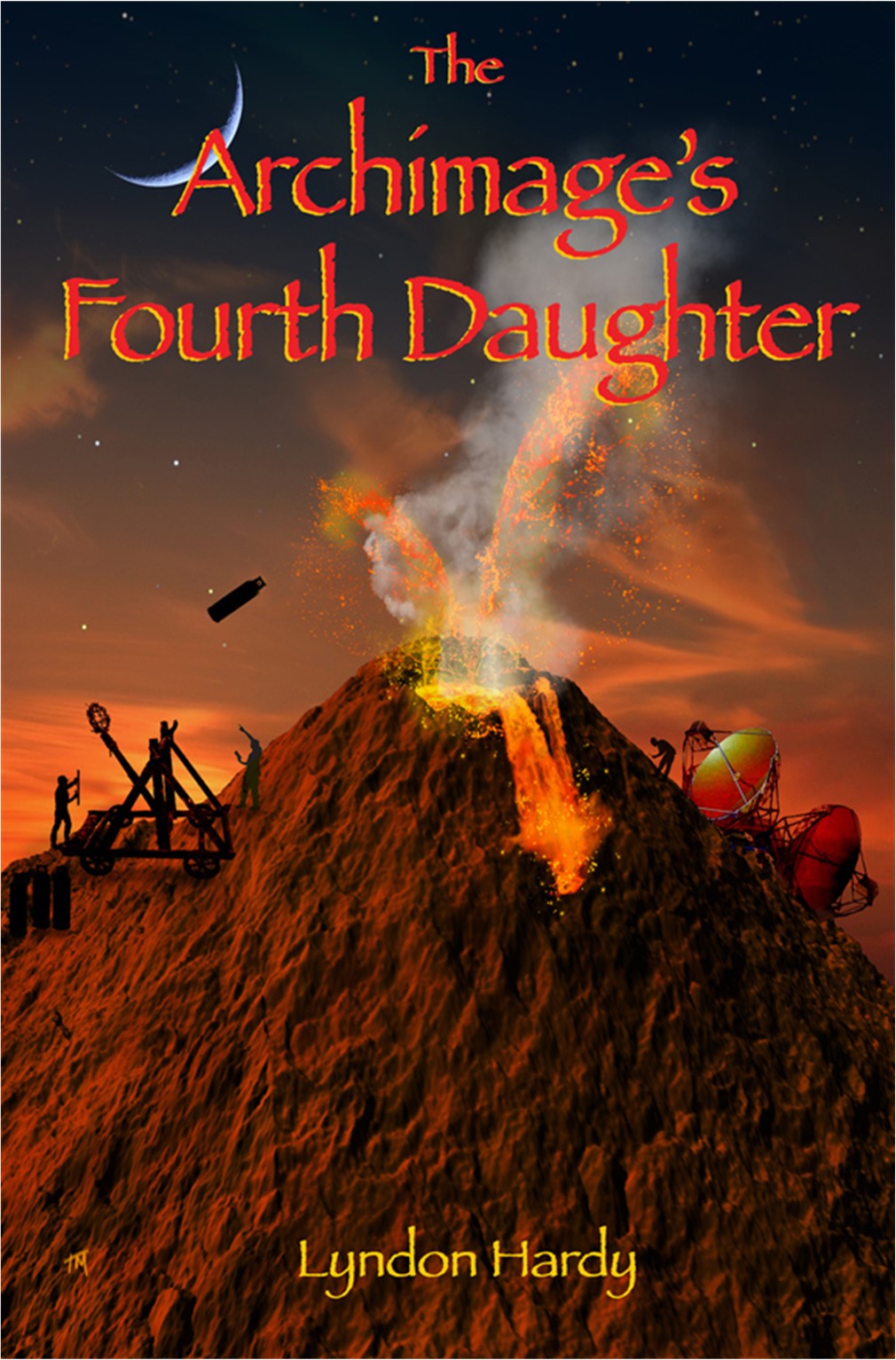 Briana was in a fix. Even her father, Alodar the Archimage, was powerless to get her out of it. Her only chance was to go on a great adventure — one worthy of the sagas.
Aliens, volcanoes, and most of all — magic!
A stand-alone tale of adventure and discovery. No need to read any of the preceding books in the series first.
Available in December, 2017.
Order from Amazon, Barnes and Nobel, Kobo, or Apple Books
Cover by Tom Momary