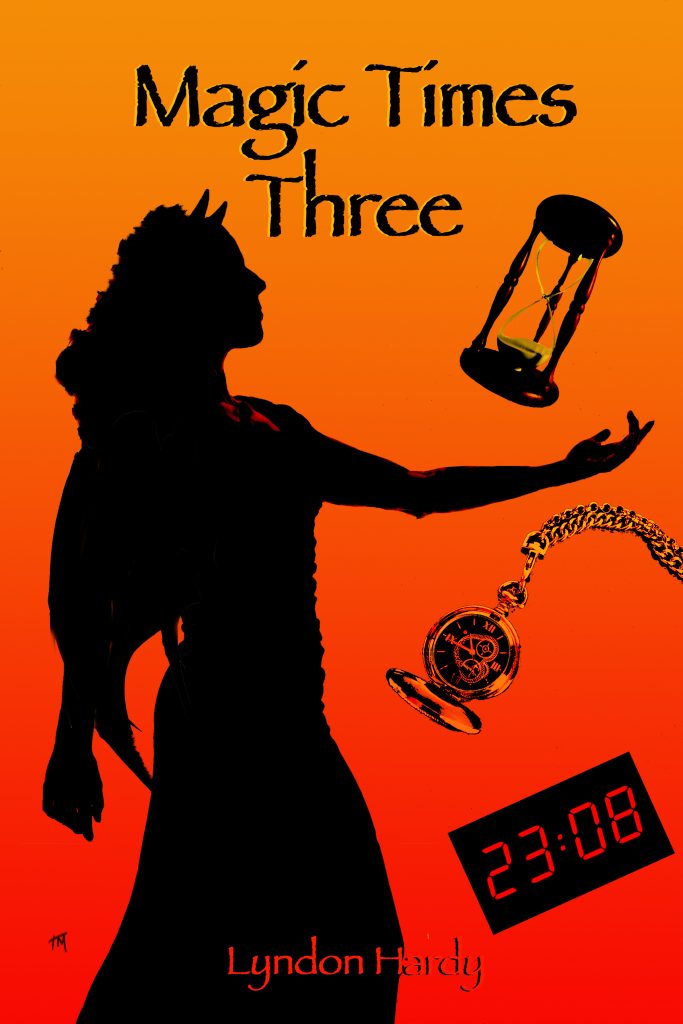 Here's the cover reveal for book number 5 in the Magic by the Numbers series. I did not realize until it was completed that the icons taken together all contribute to make a rebus — a picture puzzle that can be translated into a word or phrase.
It is bit of a stretch, but here's the logic.
The silhoutte is that of a demon — a succubus in fact. And in my book series what is associated with demons?  Magic, right!
The icons on the right are all clocks of one sort or another. The all have to do with time. And how many of them are there — Three right!
Put it all together and the images translate into Magic Times Three.
Yeah, yeah, very corny. But I am pleased with how things all worked out.
PS
I had announced some time ago that book 5 would be out some time early in 2019 — and the year is already more than half over. The book is finished, and I have received the print proofs from both Kindle and Ingram Spark. All that remains is to pull the trigger.
But before I do, I have decided to explore some marketing activities that might lead to greater sales.
How long will that take?  I dunno. If you have some suggestions along those lines, it would be great to hear from you.